The Alternative Scheme enables building societies and banks with balance sheets valued at less than £7bn, to transfer money from dormant current and savings accounts to RFL after a period of 15 years since the last contact with the account holder.
The Scheme (in compliance with the Dormant Assets Act 2022) ensures that the account holders' right to reclaim their money, at any time, is protected in perpetuity. Account holders reclaim their funds from the organisation with which they held an account, which is in turn reimbursed by RFL who hold the liability.
Organisations that choose to participate ('participants'), transfer an agreed proportion of the value of their dormant accounts to RFL to meet future reclaims. They can then utilise the remaining qualifying dormant accounts to support their chosen charities.
RFL welcomed Newcastle Building Society as its first participant of the Alternative Scheme in May 2019.
Participants
Cambridge Building Society
Newcastle Building Society
Marsden Building Society

Leek Building Society
Saffron Building Society
How the Alternative Scheme works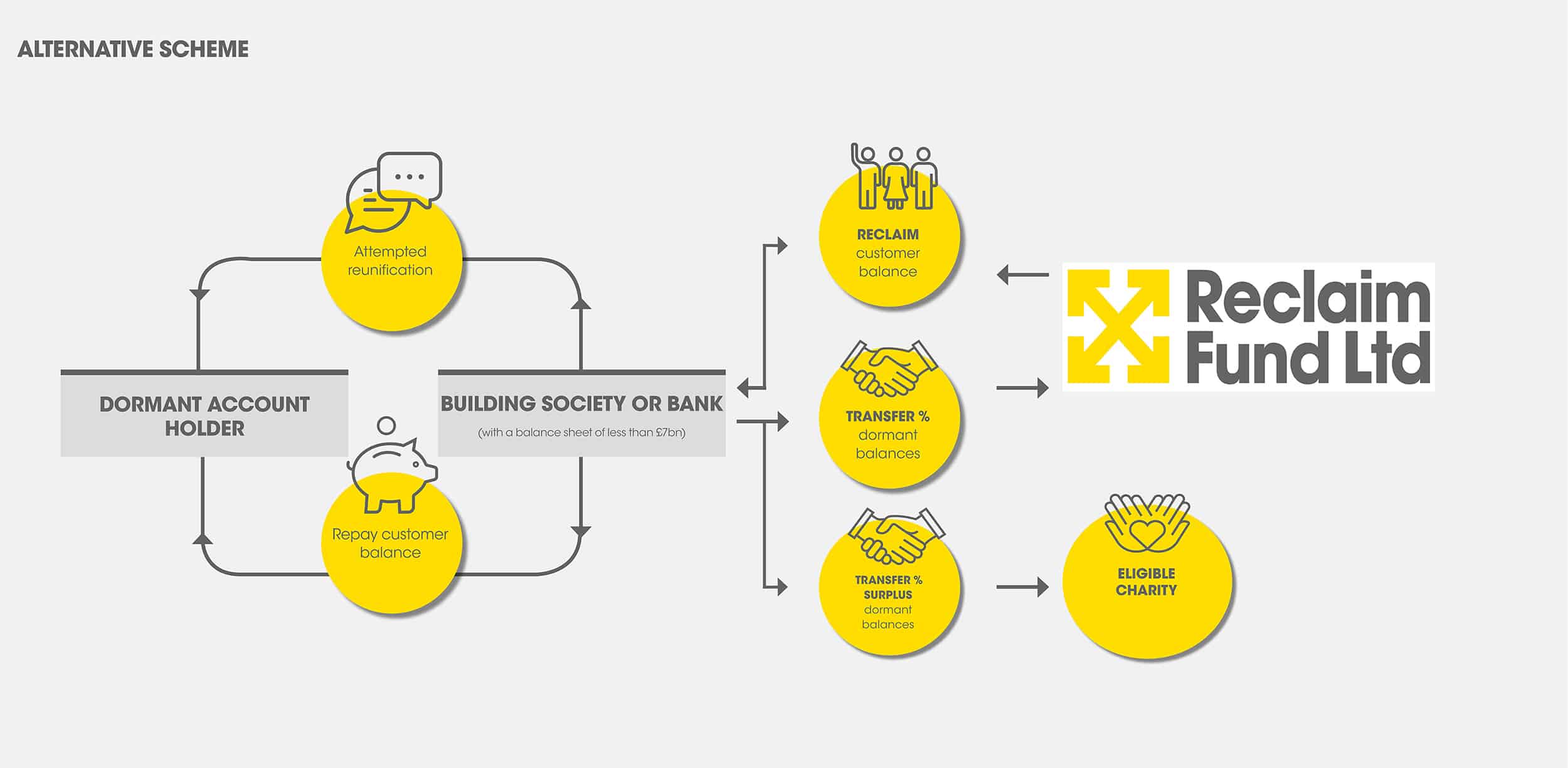 To find out more about joining the Alternative Scheme please click here.