The Company voluntarily follows the spirit of the UK Corporate Governance Code ('the Code') as a way of providing assurance to stakeholders around our operations and control framework. Technically the Code only applies to premium listed companies but the Board firmly believes in the benefits of good governance practices.
To ensure the successful delivery of the Company's strategy, the Board consists of Directors with a wide range of relevant skills, knowledge and experience.
Please click here to read our recent corporate governance report.
RFL Board
Committee membership key
COMPANY SECRETARY: Vistra Company Secretaries Limited
Image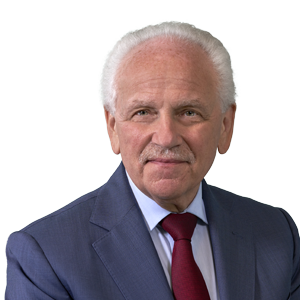 LAWRENCE M. WEISS, BA (Hons), MIA
Lawrence has been the Chair of RFL since July 2023, and joined the company following a distinguished career spanning the public and private sector. Most recently, he was on the Board of UK Export Finance, the UK's credit export agency, including as Chair of the Audit Committee. During his executive career, Lawrence was CEO of Bank Leumi (UK) plc from the global financial crisis until 2014. Prior to this, he spent 19 years at Glencore UK, latterly as Chief Global Credit Risk Officer for the company's Energy Group.
 
Image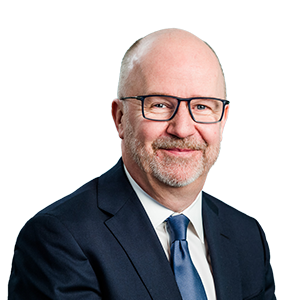 Adrian joined the Board in 2010. He was previously a senior leader at Britannia Building Society, Bank of Ireland and Bristol & West Building Society and a former Non-Executive Director of Mutual Plus Ltd. Adrian was responsible for leading the project to establish Reclaim Fund Ltd during 2009/10 and was subsequently appointed as Chief Executive. Awarded an OBE for services to the Financial Sector in 2022, Adrian is currently a member of the Dormant Assets Expansion Board and an appointed Board member of the Association of Chief Executives. Adrian is also a Trustee at The Plunkett Foundation.
Image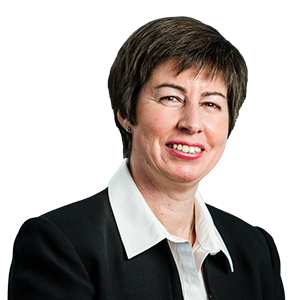 JUDITH BUTTIGIEG, MA (Oxon), FCA
Judith joined the RFL Board in February 2023. She is a Fellow of the Institute of Chartered Accountants and is currently CEO of Aviva International Insurance Ltd, Aviva plc Group's internal reinsurer, and a member of its Board of Directors. Judith has over 30 years' experience in financial services and has held a number of senior executive positions within the Aviva plc Group. She has also served as Non-Executive Trustee Director and Chair of the Audit, Operations & Governance Committee for the RAC Pension Scheme.
Image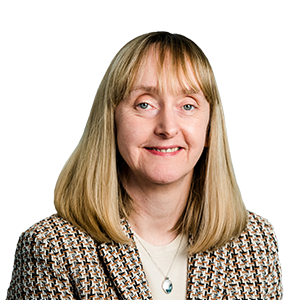 KATHERINE GARNER, BSc (Hons), FIA
Katherine joined the Board in 2018. A Fellow of the Institute of Actuaries since 1997, she is currently the Chief Executive Officer of Sun Life Financial of Canada in the UK and a member of its Board of Directors. Katherine started her employment with Sun Life Financial of Canada in 2008 and held various positions before taking the role of Chief Executive Officer in 2013. Prior to this Katherine was employed by HSBC, where her roles included, Head of Operations, Head of Life Insurance and also Finance Director of the Dublin life company and Deputy Head of Investments in the UK.
Image
DONAL QUAID, CFA, MBA, MSc
Donal joined the Board in July 2022. Group Treasurer of NatWest Group since December 2019, Donal has responsibility for all aspects of Treasury activity, including capital, liquidity, funding, asset & liability management, recovery & resolution, and market operations. Previous roles include Head of Derivatives & FX and Head of Treasury Markets. He has over 20 years' experience working in capital markets across various Treasury, trading, and risk management leadership roles. Donal is also a member of the Bank of England SONIA Stakeholder Advisory Group, and he sits on the Advisory Council of the Fixed Income, Currencies and Commodities Standards Board (FMSB).
Image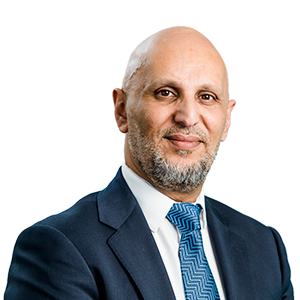 Saleh joined the RFL Board in September 2022. CEO at the Disasters Emergency Committee (DEC) since 2012, he oversees 15 leading UK aid agencies in times of major humanitarian crises overseas. Saleh has previously held senior positions in the NGO sector including as chief executive of Islamic Relief Worldwide. Saleh has also led several programmes for local public sector partnerships in the UK, including an innovative programme to promote access to new learning and social activities using digital technologies. Saleh is also currently Chair of the Emergencies Appeals Alliance.
Image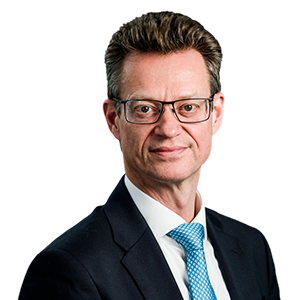 HOLGER VIETEN BSc (Hons), MSc, PHD
Shareholder Non-Executive Director
Holger joined the Board in April 2022 as the Shareholder Non-Executive Director. He is Director of the Financial Institutions Group at UK Government Investments. He is also a Non-Executive Director of UK Asset Resolution. Before joining UKGI in 2018, Holger spent over twenty years advising financial institutions at investment banks including Morgan Stanley, Moelis & Co and Credit Suisse.
Image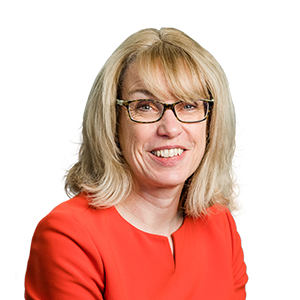 Jenny joined the Board in 2019. She is Chair of the House of St. Barnabas, a social purpose business in London's Soho, and of GAMSTOP. She is also a Non-Executive Director of the Enforcement Conduct Board and trustee of the Norfolk Community Foundation. Jenny started her early career in the not for profit sector, and has sat on the boards of a number of public bodies, serving as a past Chair of both the Electoral Commission and Equal Opportunities Commission.