Image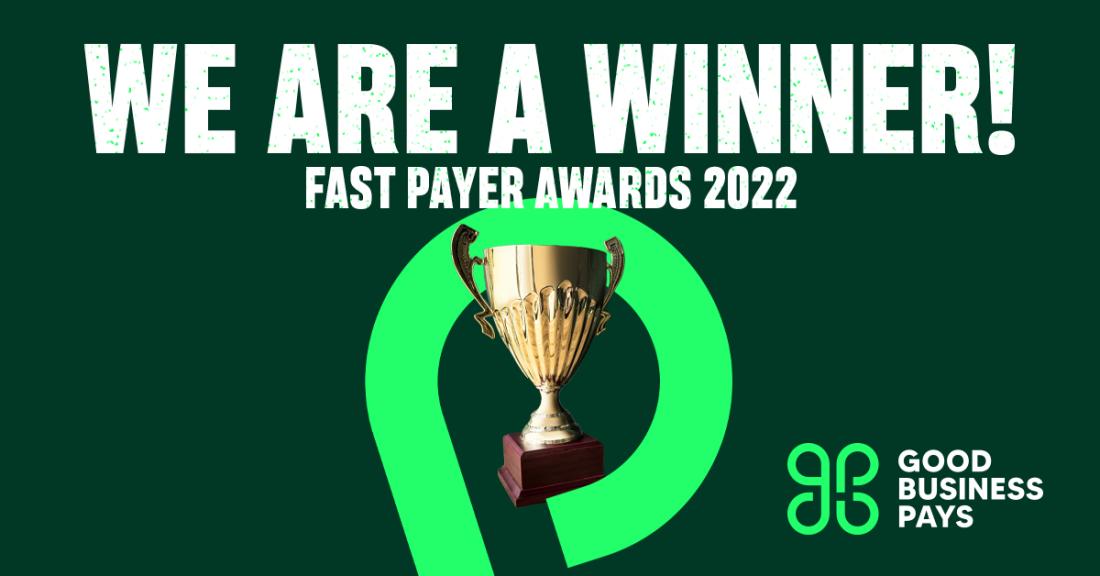 RFL wins 2022 Fast Payer Award
Only 5% of the 5,158 UK's largest companies that report payment terms have qualified for the 2022 award from Good Business Pays.
The award recognises big businesses that pay at least 95 per cent of their invoices on time and within 27 days or less, over the last 12 months.
Since 2019, almost a quarter of the UK's largest companies have stopped reporting their statutory duty to report on the payment terms
Good Business Pays has revealed that Reclaim Find Ltd is one of just 270 companies to be awarded its 2022 'Fast Payer Award', which recognises those who have demonstrated the best payment performance to their suppliers over the past year. The winners cover almost all industry sectors and regions of the UK.
Previous data from Good Business Pays showed that FTSE 350 companies are taking on average 37 days to pay their suppliers – with well-known companies such as Diageo, Coca Cola and Rolls Royce are amongst the slowest to settle invoices.
The Federation of Small Businesses estimates 400,000 will go under this year because of late-paying clients. The Good Business Pays campaign is calling on business leaders to speed up their payment practices and re-evaluate their standard terms to ensure their smaller suppliers are being paid when they need it the most.
Terry Corby, CEO of Good Business Pays CIC commented:
"I am delighted to be awarding 270 companies with Fast Payer Awards this year, more than double the number we awarded last year. The Fast Payer award recognises the big businesses that are supporting their small suppliers, by making responsible payment practices a business priority.
Good Business Pays publishes the payment performance of big companies to ensure transparency and accountability around how companies treat their suppliers. At a time when we are seeing a big reduction in the number of companies reporting of their payment terms, it's heartening to see there are still good businesses like those in our Fast-Payer list. These companies are paying their bills fast and on-time. They are key to helping ensure the health of our small business economy."
Paul Singleton, Head of Finance of Reclaim Fund Ltd commented:
"We are committed to paying suppliers fairly and quickly, especially in the current economic climate. I am delighted that RFL has received this award for the second successive year and would like to thank our finance team for their diligence."
Backed by Federation of Small Businesses, the CBI, manufacturers group Make UK, the BCC, IoD and the Creative Industries Federation, the Good Business Pays movement was launched in May 2021 to encourage the UK's largest companies to speed up payments to small suppliers, helping them bounce back and inject vital capital into the economy.
To see the full list of Fast Paying companies, visit Fast Payer Awards 2022 – Good Business Pays
To find out more about Good Business Pays or support for the campaign, visit goodbusinesspays.com.