Image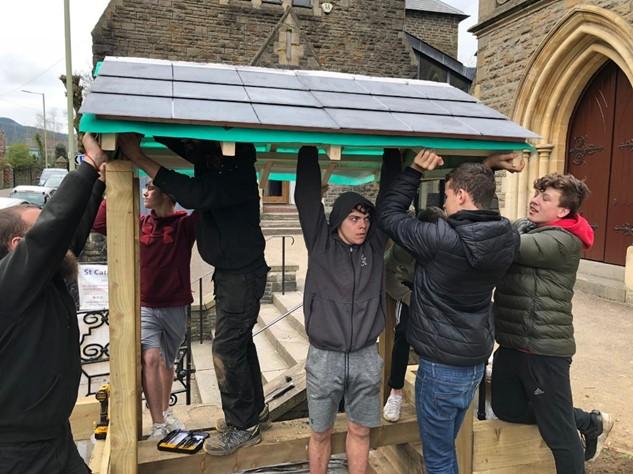 Renew Wales
Renew Wales is supported through the Sustainable Steps Programme delivered through TNLCF Wales utilising money from dormant accounts. Renew Wales supports communities to take action on the causes and impacts of climate change and live more sustainably.
Renew Wales receipts supported a youth group through peer mentoring Rhydyfelin Youth Club, in Pontypridd, developed an idea for a digital bench for the local community to address the issue of charging devices whilst out and about. This sparked ideas as to how the bench could also help tackle the significant social issue of a seat/shelter for homeless people in their area.
The completed wooden bench has a solar panelled roof that stores power and provides public charging facilities via USB ports. The bench also has wooden trellises which will be used to grow fruit bearing vines, while the wooden planters will be used to grow root vegetables. The guttering acts as an irrigation system, diverting water away from the bench to the planters.